To sustain retention, completion and transition of newly enrolled pupils in public primary schools, the Board in collaboration with the Ministry of Women Affairs and Poverty Alleviation (WAPA) trained 270 indigent parents and guardians of enrolled Out-Of-School-Children (OOSC) under the Project Zero initiative. Recall that the Board sought WAPA's collaboration and support in tackling the peril of out of school children in the state.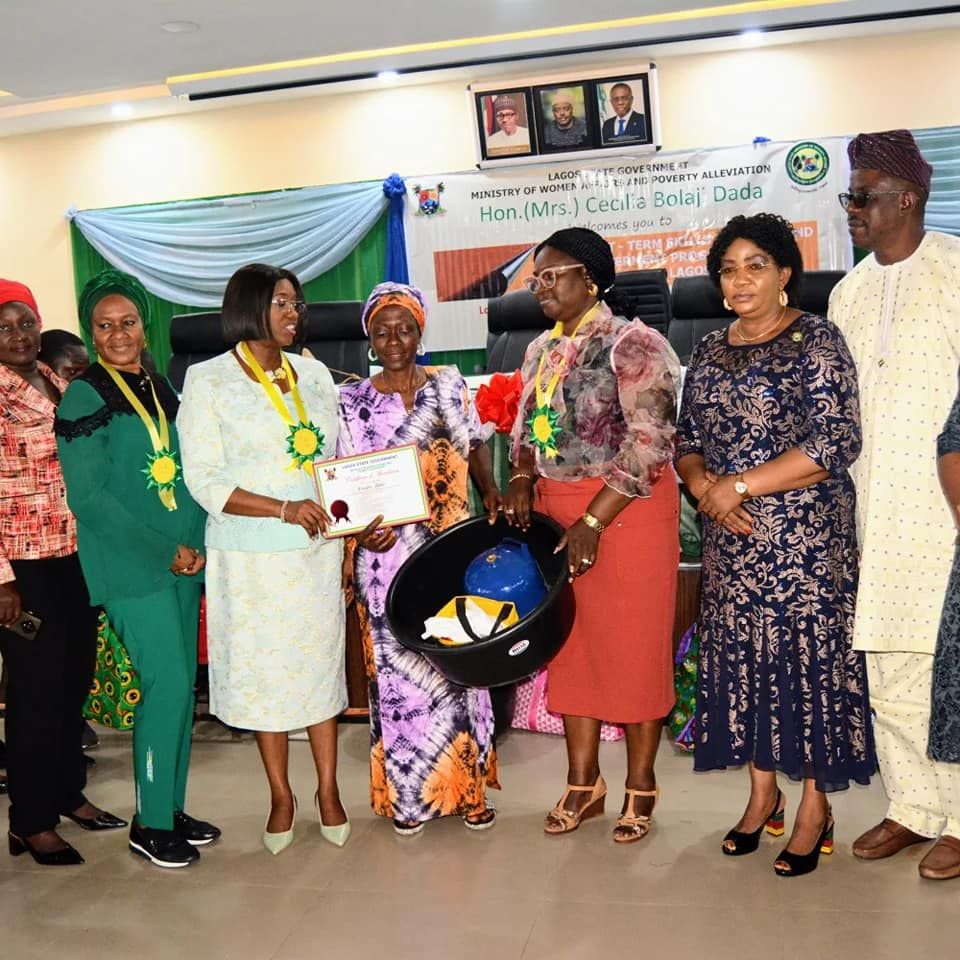 At the graduation ceremony held at SUBEB hall, the Executive Chairman LASUBEB, Hon. Wahab Alawiye-King stated that the 3weeks skill acquisition and empowerment training programme, which commenced on Monday, 6th - 23rd June,2022, is designed to tackle the root causes of the meance of OOSC. He noted that the Board realised the need to address the causative factors, one of which was identified as socio-economic challenges of parents/guardians of these children.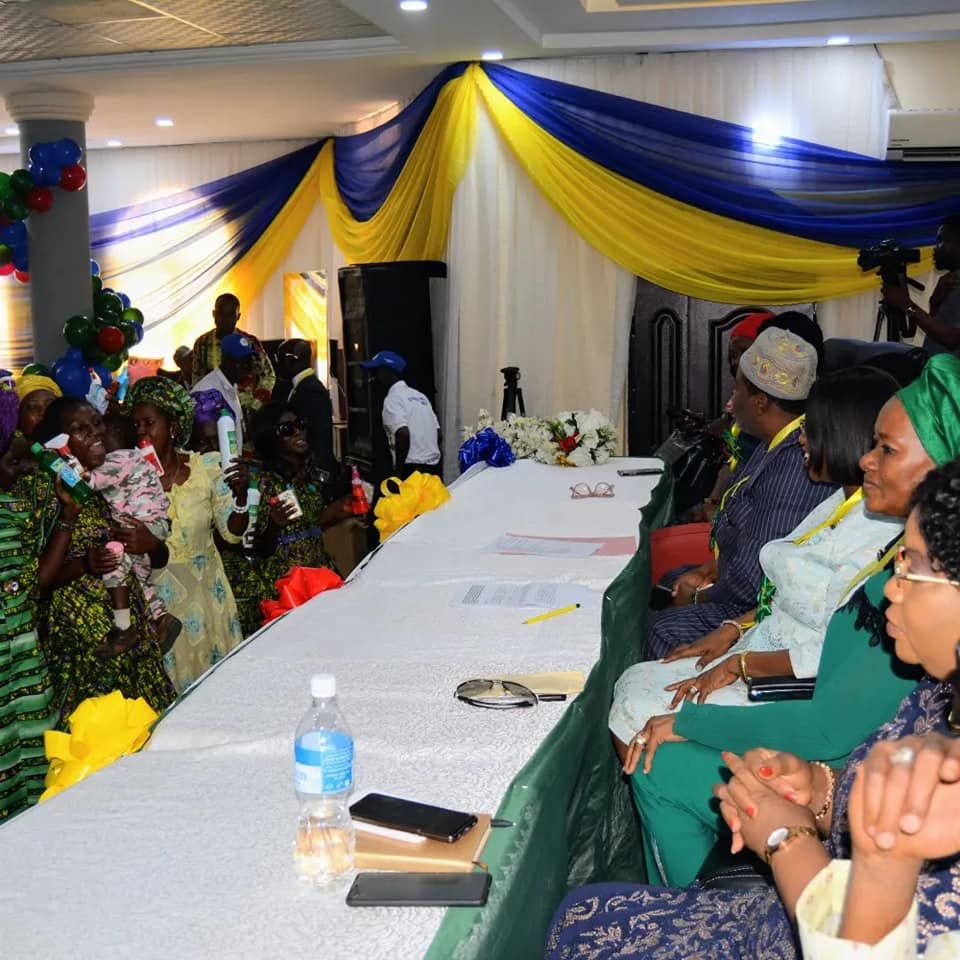 While appreciating public and private organization that have so far supported the project zero initiative, he extolled WAPA for supporting the Board in the realization of its objective to rid the state of roaming school-age children, by ensuring that pupils enrolled are retained in schools.
He noted that the skills acquired by the burden bearers will help them become self-reliant and independent. Alawiye-King charged the graduates to utilize the skills learnt as a means of earning legitimate incomes, stating that they have been trained to be self sufficient in order to care for their wards, ensure their regular attendance in schools and prevent child labour.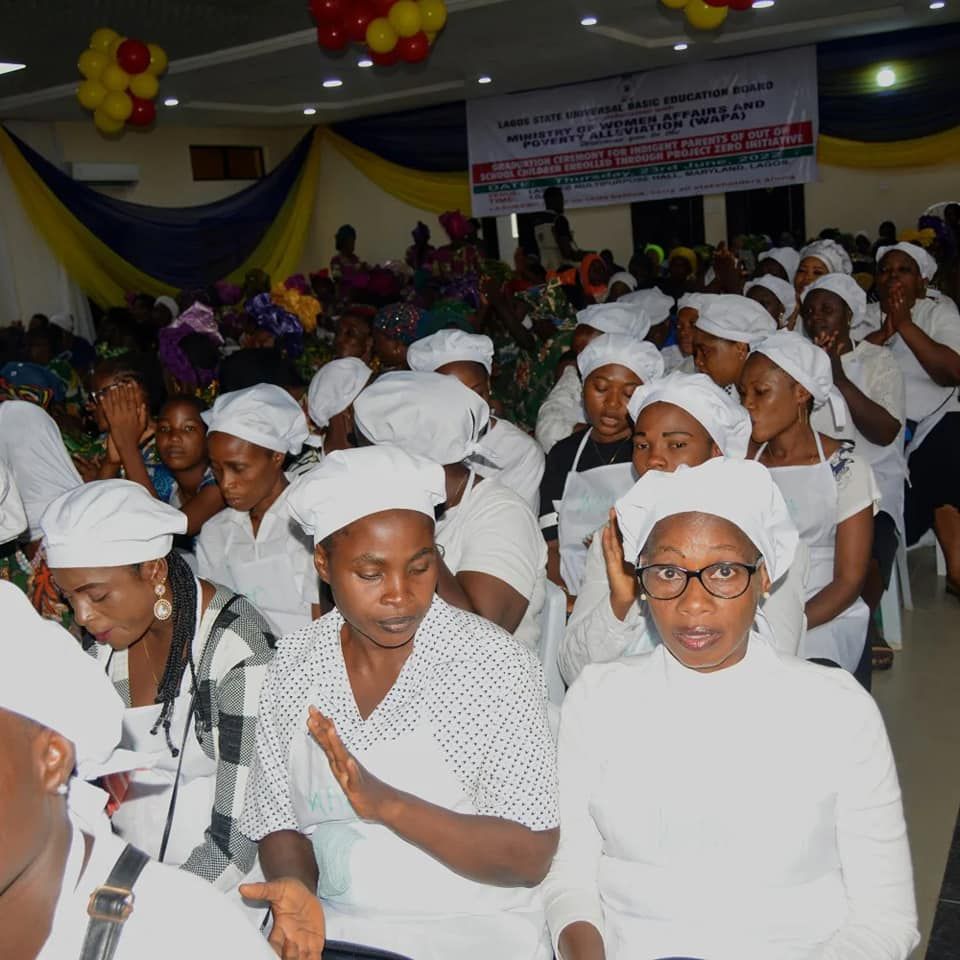 Delivering the welcome address, Mrs. Cecelia Dada, Honourable Commissioner of WAPA disclosed that the short term skills acquisition programme is a promise fulfillment to the Board, directed at financial sustainability of the indigent parents. She noted that the parents had been trained on 9 various skills of choice such as Hair & Wig Making, Event Decoration & Management, Fabric Stoning & Embellishments, Cake, Snacks & Beverage Production, Soap,Pomade & Insecticide Production, Throw Pillow &Duvet Making, Ankara Craft and Leather Works, Make-up & Gele Tying, and Tie & Dye. The overall essence of these economic empowerment is status lifting and most importantly provision of their children's needs.
Prizes were presented to outstanding participants by the Board and the graduates were issued professional certifications and equipments.