In a bid to ensure smooth and credible information gathering in Public and Private Schools, the management of the Universal Basic Education Commission (UBEC), led by Dr. Hamid Bobboyi met with Lagos SUBEB, Hon. Commissioner of Education and private education stakeholders of basic education institutions in Lagos State to sensitize them on the ongoing National Personnel Audit.
Recall that the National Personnel Audit is an exercise in accordance with the UBE Act 2004, which empowers the commission (UBEC) to carry out regular personnel audit of teaching and non-teaching staff of all basic education institutions in Nigeria. The exercise is to establish a basic education data bank and also conduct research on basic education in the country.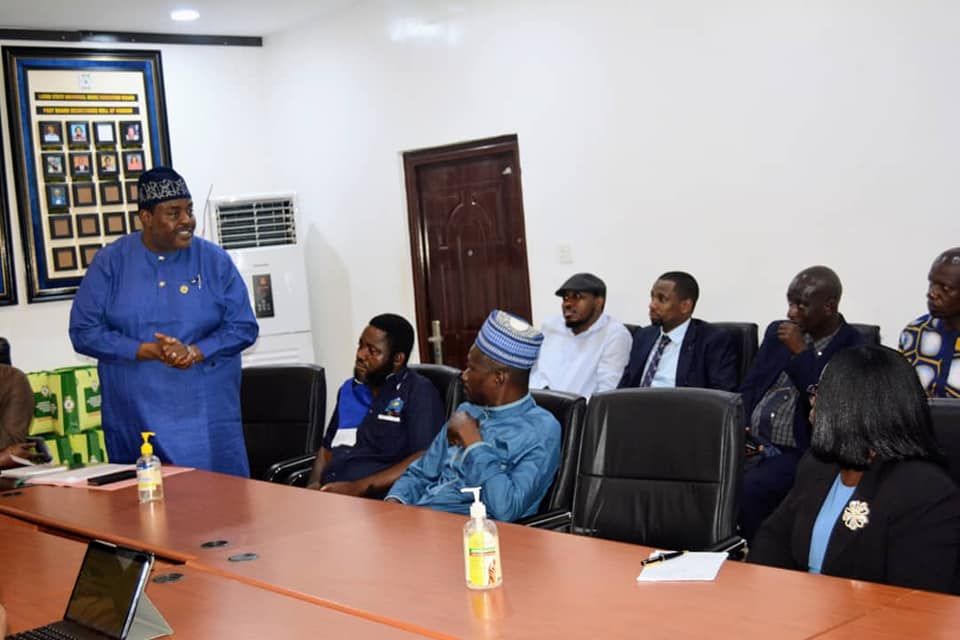 The meeting held in LASUBEB's Board room, had in attendance Executive Secretary UBEC, Chairman Governing Board UBEC, management staff of the Commission, SUBEB Chairman, Education Secretaries, Headteachers, representatives of the National Association of Proprietors of Private Schools, Association for Formidable Educational Development and Representatives of Muslim Schools.
Hon. Wahab Alawiye-King explained that the numeration which commenced on 6th June, 2022, is to comprehensively gather credible data of Nursery, Primary and Junior schools in the State.
He furthered that the auditing process is not an attempt to sanction schools but to track the achievements of relevant sustainable development goals in the basic education sector.
Dr. Hamid Bobboyi, Executive Secretary UBEC, who led the census team illuminated that the auditing is implemented by a multi-sectorial committee of the commission to determine the key performance indicators in the basic education sub-sector and also obtain reliable data for assessing the impact of basic education delivery.
He added that the census will assist in identifying the gaps in the operating system, and also strategize on the approach to be used in solving the challenges facing the institution, affirming that it is not for tax or billing purposes.
He mentioned that Lagos State has been undercounted due to lack of cooperation of private basic education providers, urging them to cooperate and support the enumerators in achieving an effective data gathering for national and global reportage.
During the visit of the UBEC team to the State Ministry of Education, Honorable Commissioner, Mrs. Folasade Adefisayo stated that the counting will help determine the numbers of schools in the state pledging the Ministry's support in achieving a successful information gathering exercise.
Vice President NAPPS, Mrs. Otegbeye and Cordinator of AFED pledged the associations support and promised to sensitize other bodies on the exercise.